Bayeux and its surroundings
A preserved medieval city
Bayeux is a city located on the river of Aure, in Normandy, in the northwest of France, 10 kilometers from the coast of the English Channel. Its medieval historic center is made up of cobbled streets and half-timbered houses, among which dominates the cathedral "Notre-Dame", of Norman Gothic style.. Bayeux website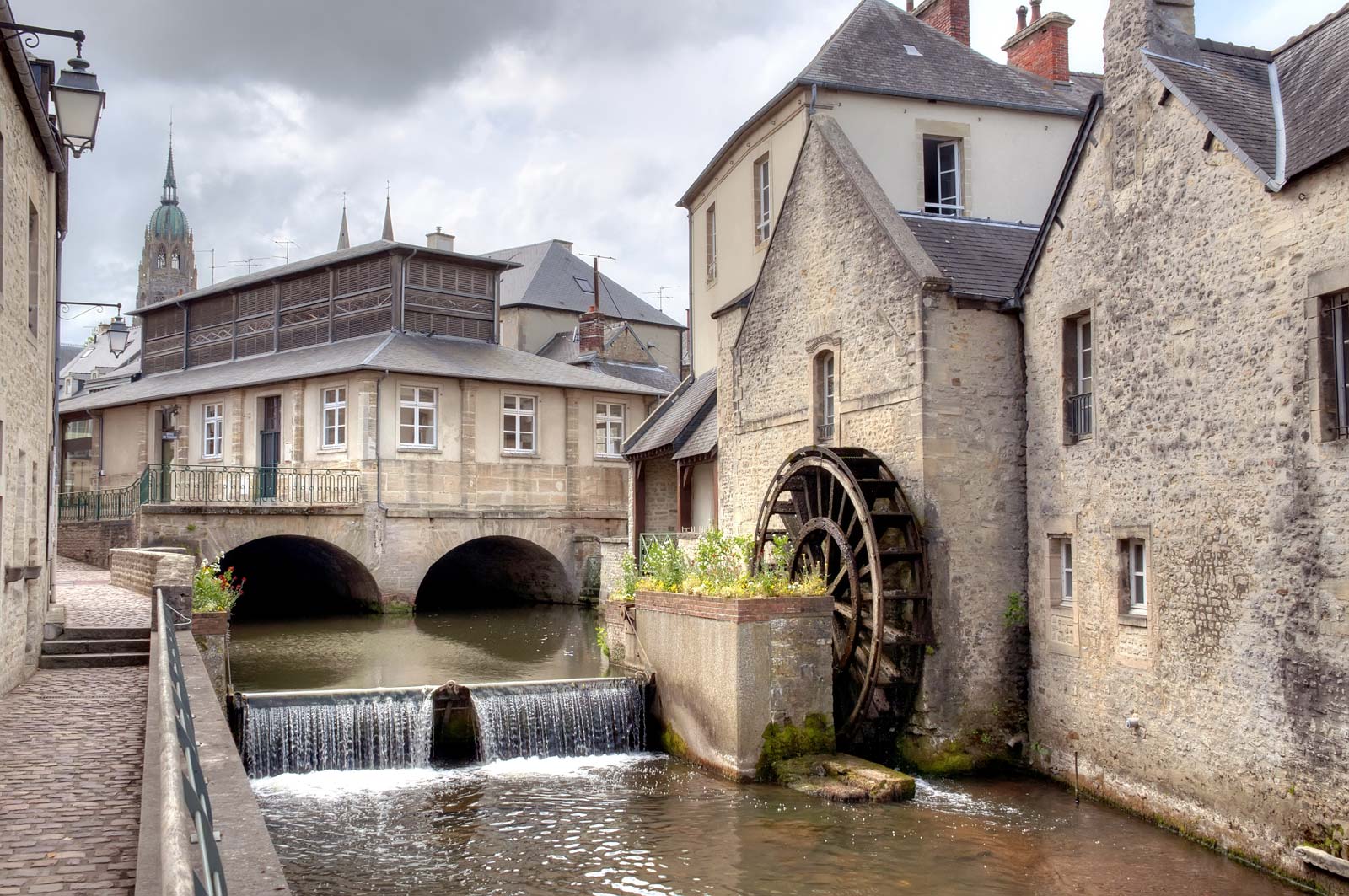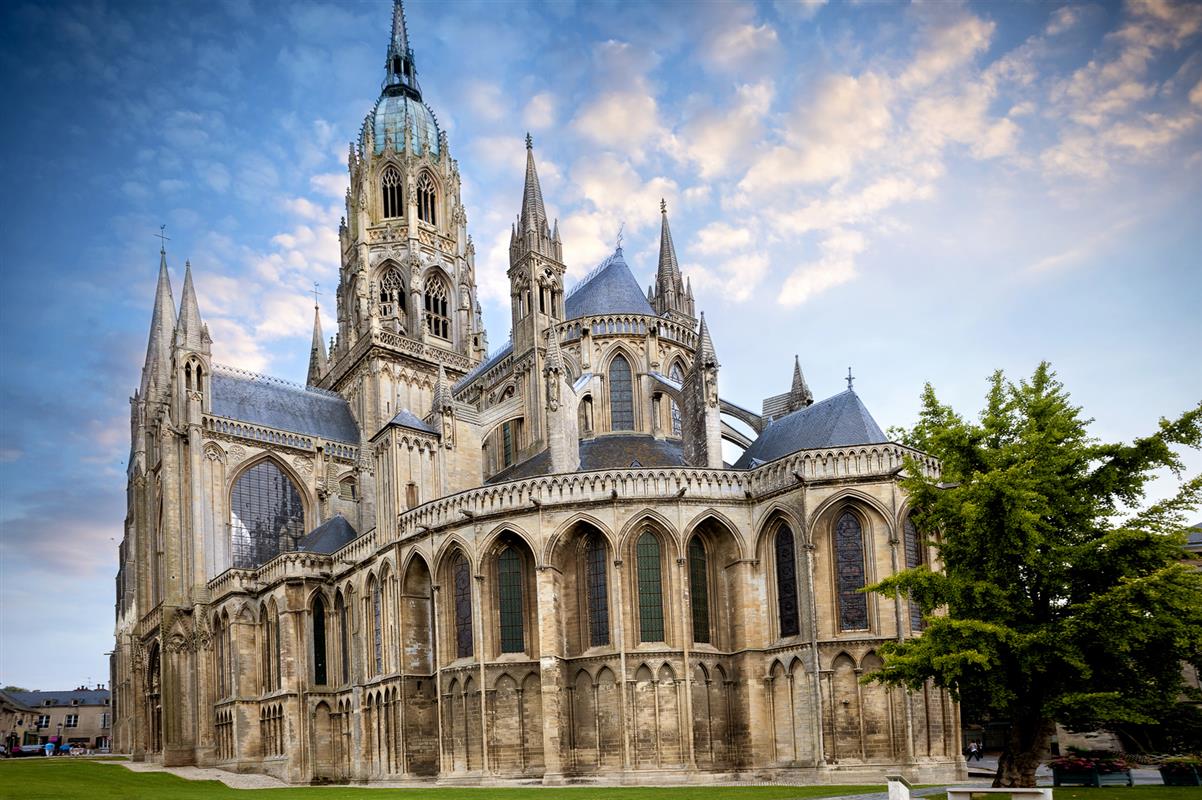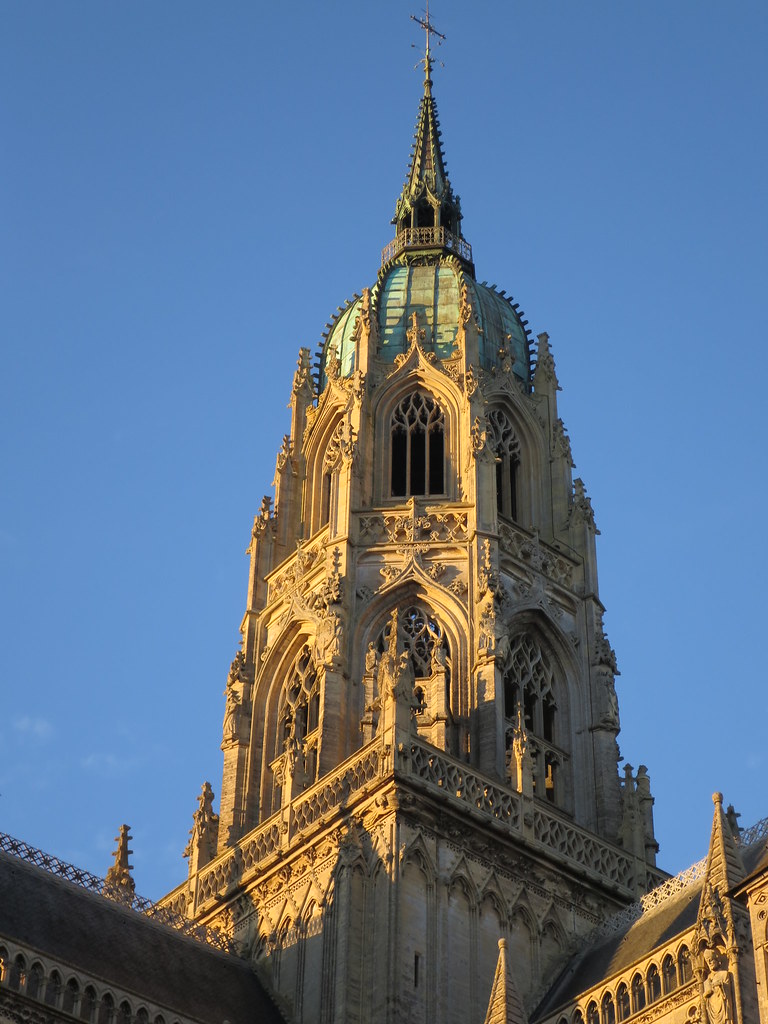 The Bayeux tapestry is one of the most famous embroideries in history. Measuring 70 meters in length, it tells the story of the conquest of England by William the Conqueror and ends with the Battle of Hastings in 1066. It was made in the XIᵉ century and has been listed as a "Memory of the World" by UNESCO since 2007.

Normandy is a region in northern France. Its varied coastline includes white chalk cliffs and World War II beachheads, including Omaha Beach, site of the famous D-Day landings. Just off the coast is the rocky island of Mont-Saint-Michel, atop which stands a Gothic abbey. Come and discover our beautiful region.
Honfleur is located on the estuary of the Seine River leading to the English Channel. The old port, lined with authentic houses dating from the 16th to the 18th century, has inspired artists such as Claude Monet and Eugène Boudin. Not far from there, you can find the Sainte-Catherine church, with a wooden structure built by shipyard workers. Honfleur website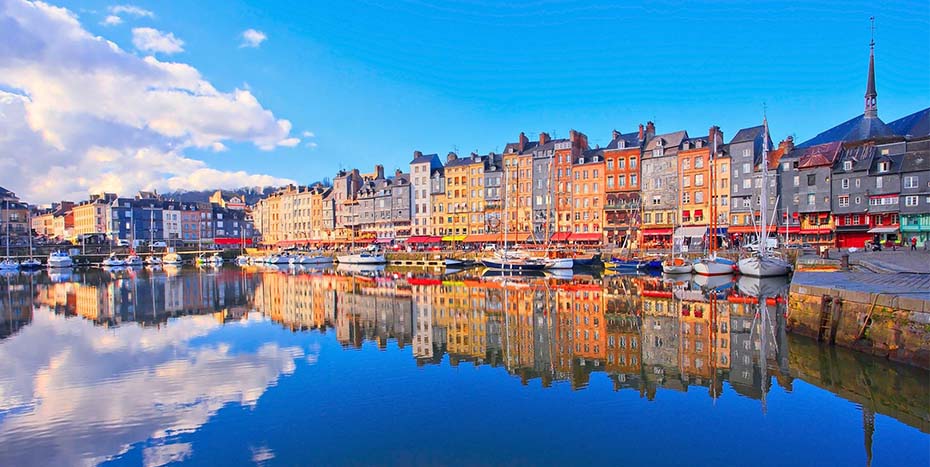 Book your restaurants in advance !
Our selection :
For a guided tour of any sight, be advised of booking asap.
Our selection :